Justa Takeout!

ORDER. REHEAT. ENJOY.
No Dine-in
No HST on any of our dishes because you
reheat them yourself. Nice!
View menu
Call to order
Find us at:
Hwy 11 Exit 270, 367 Valleyview Road,
Sundridge, ON P0A 1Z0
Store Hours:
Thur, Fri, Sat, Sun: 12-6(ish) PM
Kitchen closes at 2(ish) PM
for same-day orders
Choosa your format
Choose from our number of selections! All orders are subject to availability.
Ready to Heat

Single Entrée

 ORDER BEFORE 2PM

Looking forward to a specific dish? Have changes? Order in advance!

Frozen

Single entrée

 ORDER AND PICK UP

Must be thawed out completely in your fridge 1 day before preparing.

Party Trays

Large container, serves 6-9

 PRE-ORDER 2-3 DAYS

Justa warm up in the oven! 4x the size of any entrée for only 3x the price.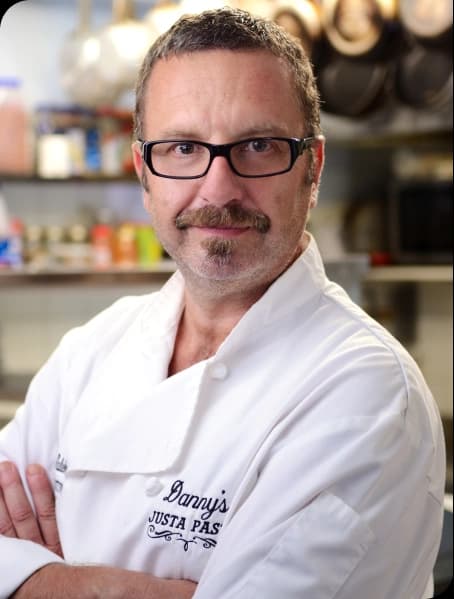 Chef parties with
Danny Galekovic
Have Danny come to your house to cook for you and your guests. Great for birthdays, holiday parties, or any get-together where you'd rather spend more time at the party.
Dinner for up to 6 people includes:
2 appetizers:
Caesar salad
Bruschetta
2 pasta entrées:
Your choice, to be shared by everyone
Dessert:
To be discussed with Danny
$650 minimum. Additional guests are $75 per person. Travel costs may apply.
Call to book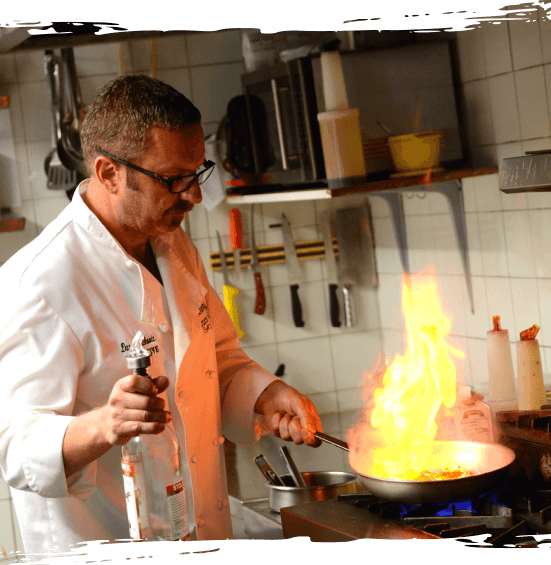 Justa takeout is
justa perfect!
After 40 years, Danny has reinvented his restaurant. Moving from destination dine-in style, to takeout only has proved to suit patrons and his staff perfectly. Simply call, place your order, and pick up.
Danny's Justa Pasta individually prepares a variety of appetizers and perfect pastas using fresh, quality ingredients.
We celebrate the love of pasta with all pasta lovers and appreciate the patronage and support from our regulars over the years.
View menu
Location:
Hwy 11 Exit 270, 367 Valleyview Road,
Sundridge, ON P0A 1Z0
Hours:
Thursday, Friday, Saturday, Sunday: 12-6 pm (ish)
Kitchen closes at 2 pm (ish) for same-day orders
© Danny's Justa Pasta 2023. All rights reserved.